Enterprise Monitoring & Analytics Tool
For Oracle
A tool that proactively monitors your Oracle Databases, Applications and Infrastructure, providing you better business intelligence and freeing up resources to focus on business tasks.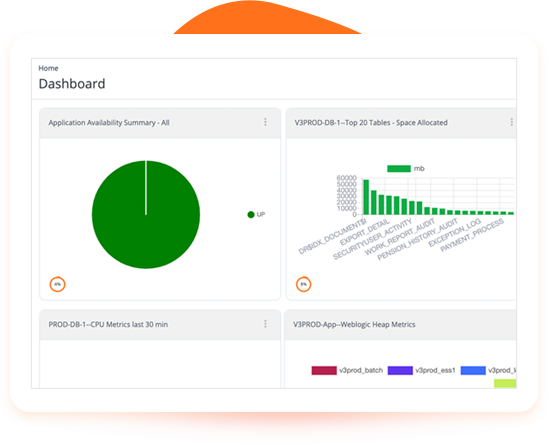 Monitor your entire infrastructure, based on different servers in one location.

Your data is end-to-end encrypted, keeping it safe at rest and in transit

Simple to setup and integrate with your entire infrastructure.
Unique Features Of
Monitolytics
Monitolytics was developed with the help of Oracle Experts who understand the pain points that organizations face on a day to day basis.
Intelligent monitoring that checks at every level of your infrastructure and collects analytical data.
Limited access to every functionality and all the relevant data using our IAM system.
Schedule daily reports of your oracle database and applications for the appointed team members.
Automatic And Custom Alerts
Automated notification system for your entire infrastructure along with the ability to add custom alerts.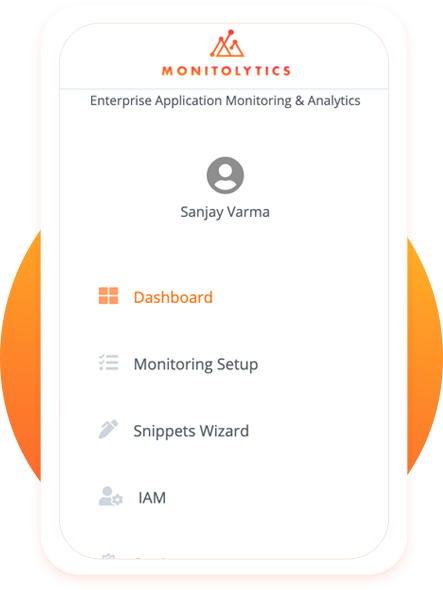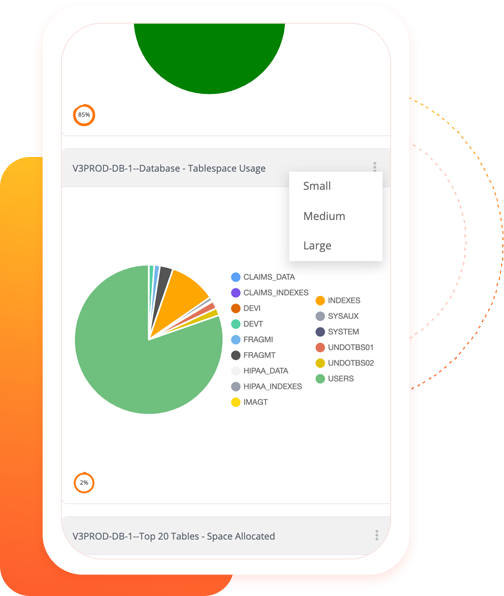 Personalize Your Own
Dashboard
Setup your dashboard with useful snippets and organize them the way you like with Monitolytics' drag and arrange functionality.

Multiple Dashboards
Add multiple dashboard screens to group your snippets.

Graphical Data Representation
View relevant data with user friendly charts and tables.

User Specific
Each member of your team gets to setup their own dashboard to view their day to day operations.
Integrate Easily with Monitolytics
Monitoring Setup
Easy to setup monitoring for your entire infrastructure using ready to activate monitoring checks, built by experts.

Setup Clusters And Servers
Setup your application clusters and all the nodes within the cluster to keep them organized.

Customized Alerts
Create your own alert rules for each monitoring check so you never miss anything.

Snippets Wizard
Create your own queries to gather relevant information and showcase it using charts and tables for your business executives.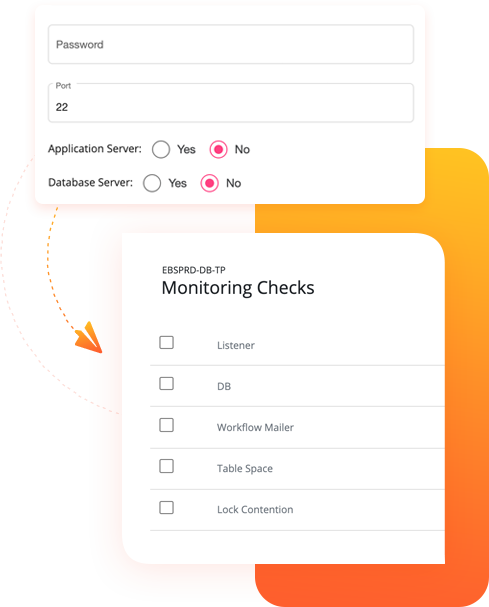 Our experts will help you get setup!
Begin your 30-days free trial. No strings attached.
Built with the Guidance of Oracle Experts.
Pre-built alarms, snippets and checks built by experts
Easy to setup and manage by your team members with role based access
Build and customize different dashboards with snippets of varying sizes
Ability to add as many databases, applications and entities as you like
Enable dashboard access only for your corporate network
Cloud, hybrid and on-premise deployment options for your infrastructure 
Our affordable
pricing plans
Choose a comprehensive plan from our list. We offer packages to suit diverse client needs.
Standard
$ 360/ Month
Choose the one that best fits your needs.
2 Applications
8 Entities
Unlimited Users
Unlimited Checks
Business
$ 750/ Month
Choose the one that best fits your needs.
4 Applications
16 Entities
Unlimited Users
Unlimited Checks
Premium
$ 1250/ Month
Choose the one that best fits your needs.
16 Applications
40 Entities
Unlimited Users
Unlimited Checks
Global clients are increasingly
trusting Monitolytics
Subscribe to our newsletter to stay up-to-date with the newest trends. We promise not to spam.
Join The Upcoming Webinar To Learn
More About monitolytics
April 16th, 2021 – Friday | 13:00pm – 14:00pm EST